On this site, I will post a selection of my published work, which I hope you will enjoy. &nbsp Here, you'll find stories, poems, jokes, anecdotes, reviews, essays and miscellaneous musings.
I have also written novels and screenplays. The novels, inexplicably, remain unpublished, but I am happy to report that I currently have a screenplay under option. It's a comedy, set in England, and the script is over there now, going the rounds of actors and directors.
Meanwhile, I hope you will read and enjoy the following:
I also contribute reviews
to Amazon.com.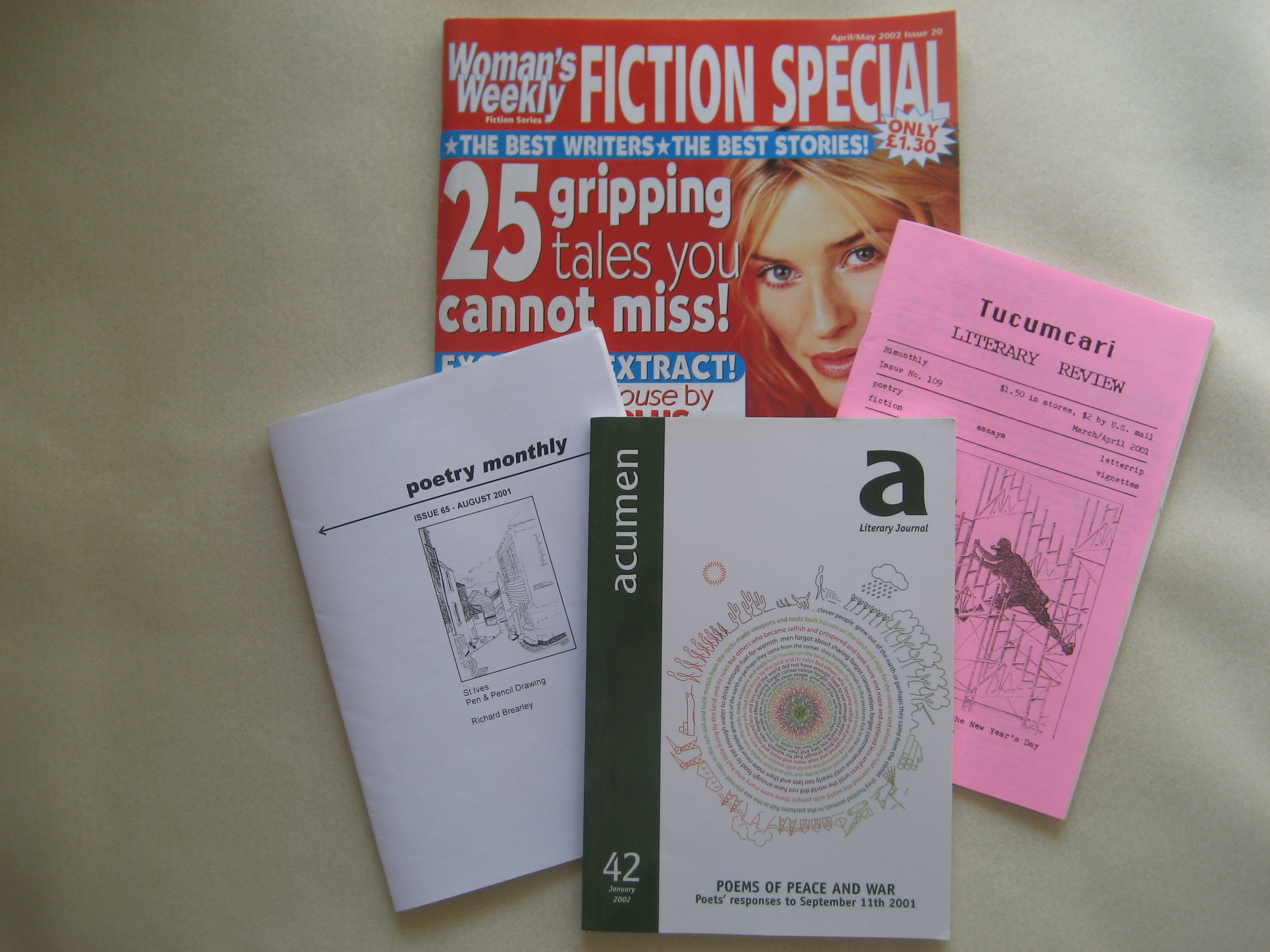 These are some publications whose editors have been astute enough to use my work. (The description by Woman's Weekly of their stories as 'gripping' is intended to refer to the style, rather than theme!)